The name recalls the magic atmosphere of the native land, the Salento region, with its ancient sound of tambourines and flushing silks, the sun-dried brick walls and the mysteries of timeless tales.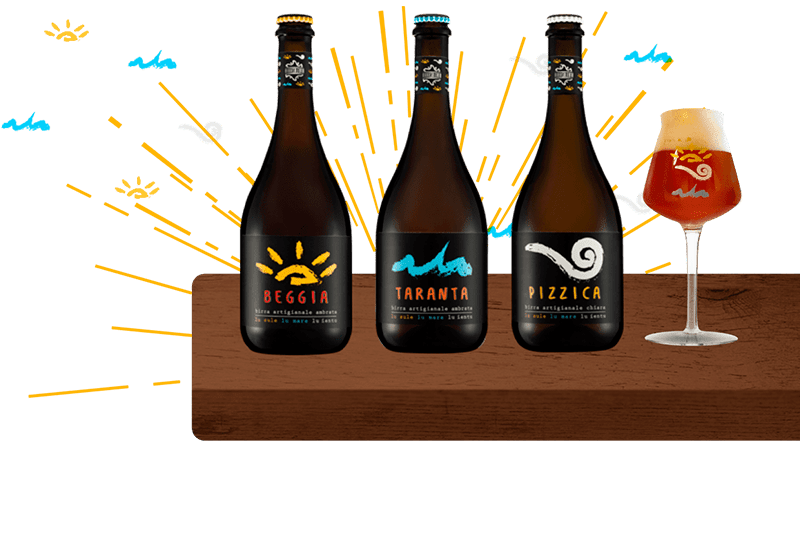 Simplicity and passion at its heart. Sit back and relax. Enjoy a unique experience thanks to the fresh foam and the magical tapping ritual.
For all connoisseurs who want to go beyond traditional and established recipes and methods, but also for those who wish to experiment new, different and surprising sensory experiences.
Riserva Aurea is the line dedicated to the off-trade channel. It was born to pay homage to the fount on which the brewery rises.